Developing CAD tools on Mobile platforms is our passion.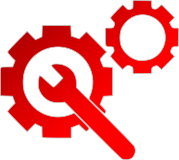 WHO WE ARE?
We are a young company with the team of ambitious engineers, software developers & consultants.
Our background is 20 years of experience of developing complex software solutions on the market, especially in shipbuilding and chemical industry.


OUR VALUES
– open minded
– everyday learning
– understanding customers business, vision, mission & goals
– deeply involved in project as customers in-house team
– transparency & honesty
 – being remarkable developing innovative software solutions

TECHNICAL INFO
Mali Mol d.o.o.
VIES No. HR 99242404656
Head office:
Špiljavac 2
52100 Pula / Croatia
 Office:
IDA – Zagrebačka 30
52100 Pula / Croatia
 General Manager:
Bernard Čupić
Together we can create inteligent inovative solutions that changes people's life.